The Latest from the Dobber Sports Network
DobberHockey
Latest Articles
Mon, Mar 02 2015, 09:05 pm UTC
Fantasy Impact: The Anaheim Ducks have acquired defenseman James Wisniewski and a 2015 third-round pick from the Columbus Blue Jackets for William Karlsson, Rene Bourque, and a 2015 second-round...
Mon, Mar 02 2015, 09:51 pm UTC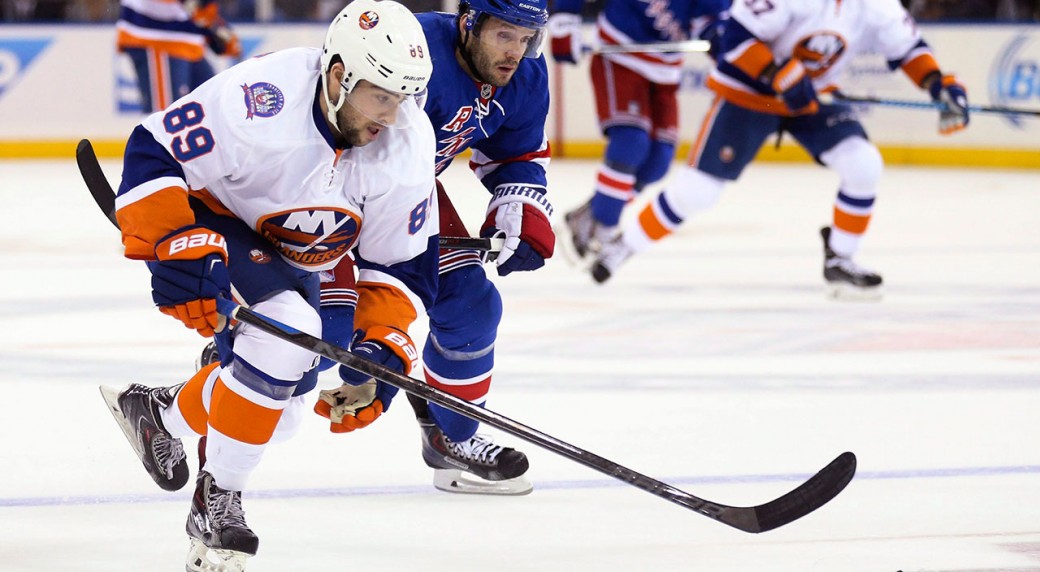 Fantasy Impact: The Vancouver Canucks acquire winger Cory Conacher from the New York Islanders for forward Dustin Jeffrey.
DobberBaseball
Latest Articles
Sun, Mar 01 2015, 02:57 pm UTC
Geoff Bowler takes a look at some position battles heading into spring training.
Fri, Feb 27 2015, 03:57 pm UTC
This week, Hopkins takes a deep look at the deepest position in baseball: the outfield.
DobberFootball
Latest Articles
Sun, Feb 15 2015, 09:13 pm UTC
Tre Mason finished the 2014 season strong but what's in store for him in 2015?
Fri, Dec 19 2014, 06:12 pm UTC
You made it to the week 16 championship game and are wondering who you should be starting. Fret not citizens of Dobberville! Just as we have been all season long, we are here for you in this...
DobberProspects
Latest Articles
Sat, Mar 24 2012, 08:14 pm UTC
Zack Phillips, C Shoots: R Height: 6-1 Weight: 181 Born: 1992-10-28 Hometown: Fredericton , NB Drafted: 2011 by Minnesota, 28th...
Thu, Dec 22 2011, 09:42 pm UTC
Jared Knight, RW Shoots: R Height: 5-11 Weight: 202 Born: 1992-01-16 Hometown: Battle Creek, MI Drafted: 2010 by Boston, 32nd overall
Goalie Post
Powered by The Goalie Guild and DobberHockey, Goalie Post is the world's finest and most accurate fantasy goalie resource. Who do you want feeding you your goaltender information - Justin Goldman, who is the goalie expert for NHL.com, and is the Director of Goalie Scouting for McKeen's and DobberHockey...or Joe Schmo who writes for his mom's blog?
No contest, really. Go with the pros.
Get up-to-the-minute starting goalie information with the Goalie Post Grid - FREE
Or why not check out how your goalies did over the last few days? Here is a look at the Goalie Game Log - FREE
Need to see if your team has any back-to-back games, or extended layoffs? Here is the full scoop on each team, with handy charts. - FREE
Goalie Post - your only truly great resource for fantasy hockey goalie information